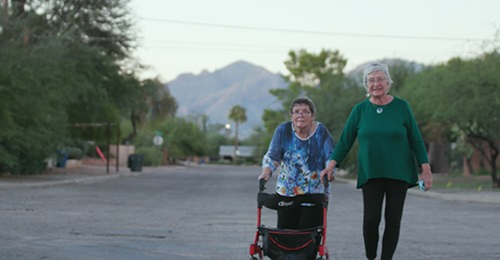 HOME-SHARING: SAVING MONEY AND CREATING FRIENDSHIPS
Speakers: Sharon Kha and Deborah Knox
June 16, 2021
4:30 - 6:00PM (AZ time) 
When Sharon Kha realized she could no longer live alone but didn't want to move out of her home, she went looking for a creative solution. That's when she connected with Deborah Knox, who was also looking for a new living situation. Join us as Sharon and Deborah talk about their experience with home-sharing: a way to age in place safely. Come to learn more about "boommates" to decide if it is a good option for you or come to just hear a heartwarming story about finding friendship.
Please note we are taking unlimited seat registrations. We have 98 available spots and they are first come first available.
We ask that you plan to sign in early so we can promptly begin.
We, also, will mute all attendees so the presenter can be heard by everyone.
We look forward to seeing you!
Thank you.