How to use PWR!Up for good posture
Today we are going to talk about why posture is so important and how you can practice your posture in everyday life. We want to make sure we are PWR'd up or have good posture because we want to avoid things like back pain, shoulder pain, and neck pain. Also, posture is really important for your balance. If your posture is forward, it's really easy to trip and fall. So that's why we practice our skill of PWR! Up so much.  
Watch the standing PWR!Up exercise. Start by doing 10 of those every day to start your morning, to get your posture in a good position. Also, I love practicing posture against a wall because they are easy to find anywhere.  
Try to PWR! Up against the wall. Remember to get the back of your head against the wall and your hips and your back, looking straight ahead. It's a really good way to get feedback on where your best posture is.  
Thanks so much and we will see you next time! 
Head to our PWR!Moves at a Glance page to download all of your PWR!Moves - including the PWR!Up!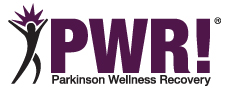 Our goal is to make sure you're always empowered and informed.
We offer handouts, downloads, research updates, Wellness Series talks, retreats with knowledgeable speakers, in-person and virtual wellness consultations, and in-person physical therapy visits. We are here for our PWR! Members every step of the way.
We're excited to have you join us!

Emily Borchers, DPT
Parkinson Disease Exercise Specialist
About the Author
Emily joined the PWR! team in September 2014 and hails from Dayton, OH.  Along with managing the Physical Therapy Department at the PWR!Gym, Emily teaches exercise therapy classes, coordinates the clinical education program for physical therapy students, and contributes to PWR!'s ongoing research.
You'll participate in a range of classes taught by Emily—her favorites are our dance, HIIT, and cognitive challenge classes.
Emily offers physical therapy to clients in Arizona and wellness consultations to those outside of Arizona.
Outside the gym, Emily enjoys cycling and playing sand volleyball.  She also loves hiking, backpacking, and camping, and has even hiked the John Muir trail!